Missouri Department of Transportation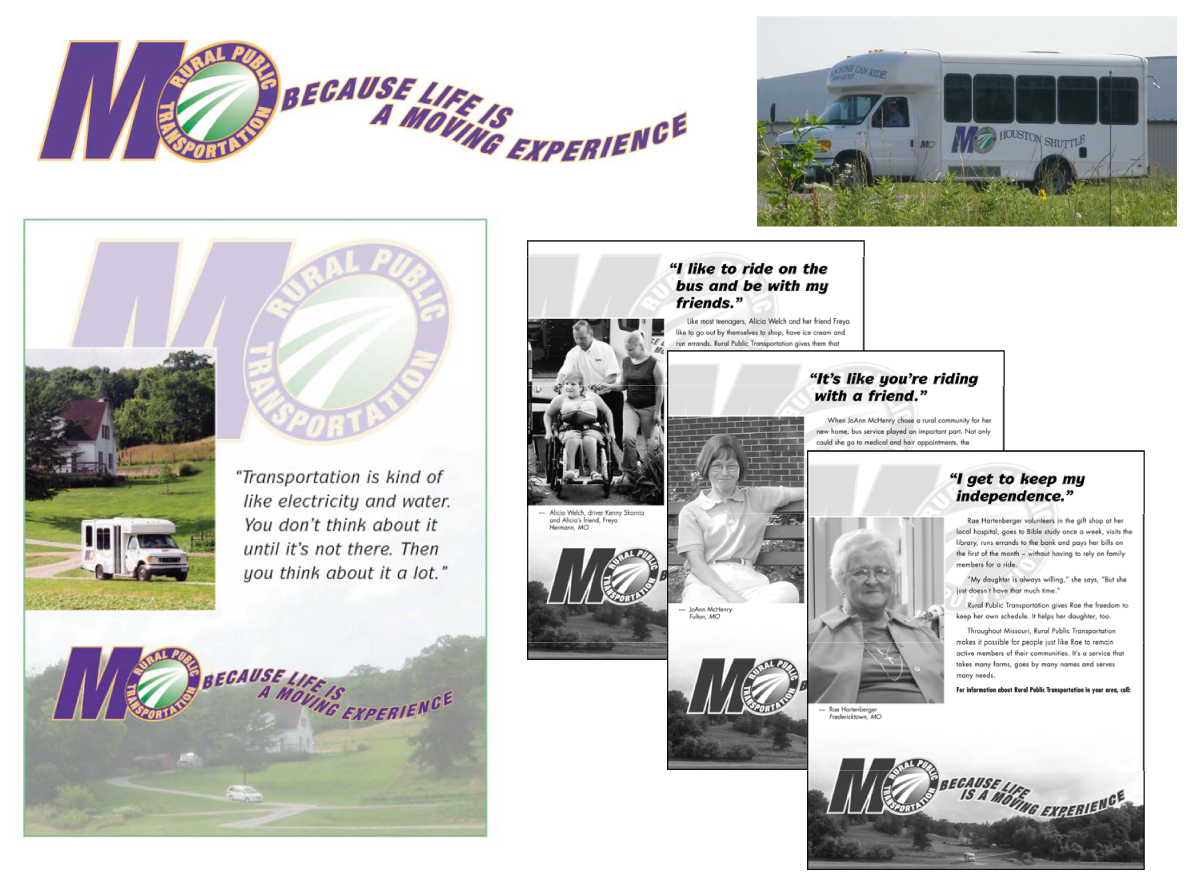 In 2004 and 2007, Transit Marketing worked with MODOT and rural transit providers from throughout Missouri to develop statewide rural public transportation marketing campaigns.
The objectives of the campaigns were to increase awareness and usage of available services and aid the transit providers in their fundraising efforts.
The multimedia campaigns included speaker's videos and brochure, television, radio and newspaper campaigns and a variety of collateral and promotional tools. The local providers were given training in how to implement the campaigns and speaker's programs locally.
These campaigns received APTA Adwheel Awards in 2005 and 2008 – four first prizes and a Gold Prize in the Electronic Media Category.