Durango T, Durango, CO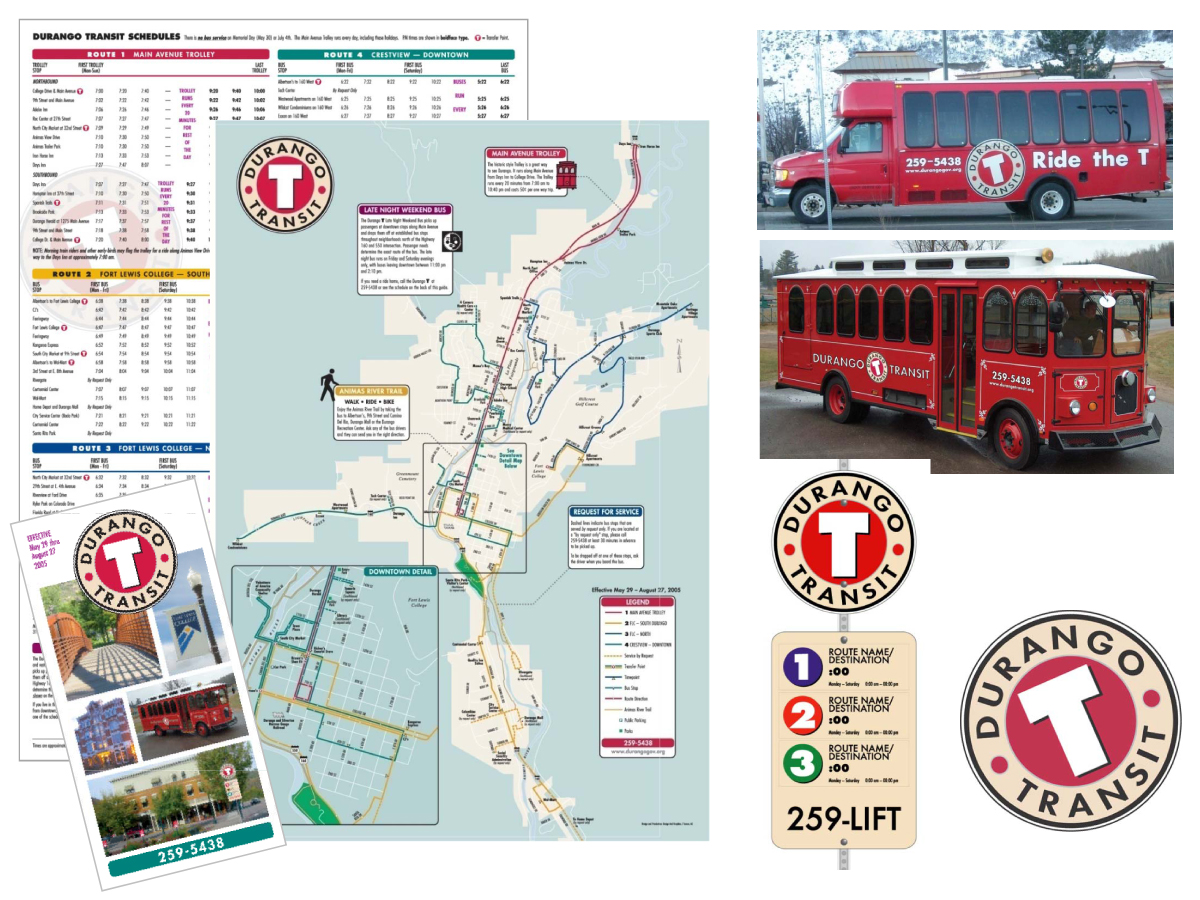 Transit Marketing developed a Strategic Marketing Plan and an entirely new system identity for Durango's public transit system. We worked closely with staff, an advisory board and a group of downtown businesses to insure that both the plan and rebranding reflected Durango's historic character and tourism-based economy.
We continued to work with Durango to implement the new brand, developing a passenger guide with system map and schedules and promotional materials consistent with the new identity.